What makes CCI different from other organizations? CCI is a network run by adoptees for adoptees. From being adopted from different cities across China to being raised in different states in America, we have come together for the common cause of providing all Chinese adoptees a community of support and friendship. CCI's leadership Board and Committee hopes to continue connecting Chinese adoptees of all ages in the future, always keeping in mind that we have the "same beginnings, different paths."
The core CCI leadership team is made up of a CCI Board and a CCI Committee. The CCI Board is the main governing body of CCI, and they are responsible for creating vision and strategy for the organization. They are also ultimately responsible for overseeing programs that uphold our mission of connecting and supporting Chinese adoptees from around the world in a way that promotes a positive and healthy sense of self. The CCI Committee is a sub-governing body responsible for independent projects as well as various day-to-day implementation and supervision of our programs. The Board and the Committee meet twice a month over Google+ Hangout and are dedicated to always asking the question: How can we make CCI even better for our community?
Each of our Board and Committee members have a special responsibility within CCI about which that they would love to hear feedback, suggestions, and questions from members. Please feel free to reach out to them at our email chinachildreninternational@gmail.com.
Co-Founder and President
Hi, I am Laney Allison. I was adopted as an infant from Ma'Anshan in the Anhui Province. I believe CCI is more than a resource offering adoptees a way to learn about their cultural heritage.
I would like CCI to be a supportive community for adoptees of all ages to make new friends, learn about their rich heritage, and give back to the adoptee community.
I received a BA in Asian Studies with a minor in Mandarin Chinese from the George Washington University. I am currently pursuing my masters in International Affairs with a major in Global Gender Policy from George Washington University while an employee at US Citizenship & Immigration Services.
Co-Founder and President
Hi everyone, my name is Charlotte Cotter. I was adopted at 5 months from Zhenjiang city in Jiangsu province. I grew up in Newton, Massachusetts, a suburb very close to Boston. I have become passionate about all things China, and I hope to one day work to build bridges between the US and China.
I want CCI to be a safe, fun forum for discussion and connection for adoptees, and a community through which adoptees can cultivate a strong and positive sense of self. Through this organization, I have learned of the incredible diversity within the so-called Chinese adoptee experience." Each adoptee has their own stories, their own questions, their own perspectives, and their own passions. It's precisely this vibrancy and diversity of community that makes me incredibly proud to be a Chinese adoptee.
I am a recent graduate of Yale University where I majored in East Asian Studies, and I am currently working as the library assistant at the Fairbank Center Collection of the Fung Library at Harvard University.
Birth Research Coordinator
Hello, my name is Sophia Capri. I was adopted from Yangzhou, Jiangsu Province at 10 months old. Currently I am attending Barnard College of Columbia University in pursuit of a bachelors degree Psychology and Human Rights.

As a birth parent research coordinator, I believe it is important to respect everyone's journey in searching and connecting with their past. I hope that I am able to assist in supporting and providing resources to help adoptees at all stages.
E-Magazine and Newsletter Coordinator
Hey there, I'm Emily! I was adopted from the province of Guangdong at the Maoming Welfare Institute. I'm a multi-disciplinary design student from the University of Cincinnati's College of Design, Architecture, Art, and Planning. I, like so many other individuals, am on a journey to understand the complex nature of my reality as a Chinese adoptee. I feel that CCI is such an important organization to help foster those conversations, thoughts, and connections for Chinese adoptees as a community. I've recently completed an internship at Google and a semester abroad in Singapore and from these experiences, my interest continues to grow. I'd like to learn more about how international adoption impacts different areas of one's life — whether that be socially, mental-health wise, environmentally, and more. And I'd like to help others understand how this truth impacts their lives as well.
Facebook Group Coordinator
Hi, I am Ming Foxweldon. I am a graduate of the University of Vermont where I majored in Mandarin Chinese and minored in Anthropology. I was adopted from Kunming, in 1994. I have an older sister biologically related to the parents that adopted my brother and I. (My brother is not adopted from China). Within CCI, I hope to to guide and support those interested in China, and engage in meaningful conversation about adoption, identity, and anything else that's important to individuals alike.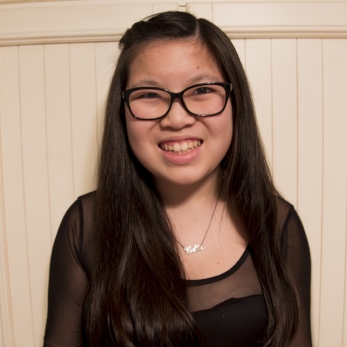 Social Media Coordinator
Hi, my name is Calla Kelley-Renda. I was born in Huanggang and I was adopted when I was a year old. I grew up in Port Jefferson, New York and currently, I am a freshman at Loyola Marymount University in Los Angeles, CA. I am in the University Honors Program and I am majoring in Film and Television Production. One day, I hope to travel back to China to learn more about the diverse culture and create documentaries about adoption. In my high school, I was one of only three asians in my grade. I always knew that I was different, but through organizations like CCI, I found a place where my emotions regarding adoption and life as an adoptee were common. I found a place where people understood. From a young age, I was passionate about finding a space for adoptees to connect and feel supported by one another. Though CCI, I hope to do just that. I am inspired by the wealth of compassion, dedication, and support members of CCI express everyday. I am so excited to be part of such a wonderful organization.
Community Involvement Coordinator
Hi everyone, my name is Elizabeth (Lizzie) Longhi. I was adopted as a toddler from Yangzhou, China which is located within the Jiangsu Province. I grew up in Western Massachusetts and I am currenting attending University of Massachusetts Lowell where I am pursuing a Bachelor of Science in Business Administration with a minor in Economics. I am so excited to be part of an organization that provides not only a source of support but a sense of community for its members. It is my hope to continue to build upon this strong foundation and help the community grow in terms of involvement, achievements, and collaborations.
Local Meet-Ups Coordinator
Hi, I'm Wei Wei Magnuson. I was adopted from Wuhan in Hubei Province. I feel honored to be a part of the CCI team. Through CCI, I hope to help connect Chinese adoptees with one another and encourage open dialogue on adoption, identity, and inclusion.
I graduated from Middlebury College. At Middlebury, I studied economics and did research on China's One-Child Policy. I currently work as an economic consultant.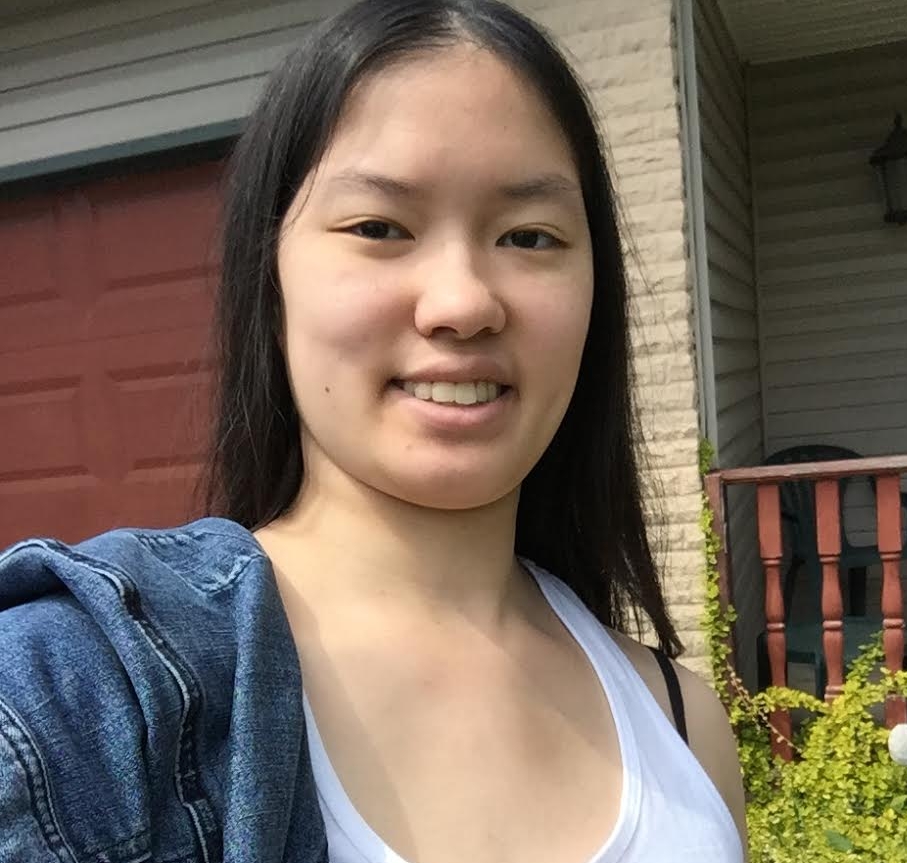 CCI Pride Coordinator
Hello, my name is Mary Sojka. I was adopted at presumably 9 months old from Xiangtan City in Hunan. I am currently a Junior at Rowan University soon to complete my Bachelors in Mechanical Engineering. I believe in the empowerment and representation of women in STEM, adoptees, and LGBTQ Chinese adoptees. Equality is an ongoing process that can never have more activism. I hope that CCI continues to support my fellow Chinese adoptees, without discrimination based on religion, age, sex, sexual orientation, disability, and etc. and help them to engage and participate within this large family.
Programs Coordinator
Hi, I'm Ava Trahan. I was adopted at the age of 15 months from Qingyuan in the Guangdong province. I currently live in Colorado, and I'm entering my freshman year of high school. I have a twin sister and a younger brother, who was adopted from Vietnam. I think it is amazing what CCI does; I love that it has not only created a community, but it also gives back. I am so happy to be part of this team. Through CCI, as the adoptee chats coordinator, I hope to strengthen the adoptee community by welcoming and discussing members' adoptee experience.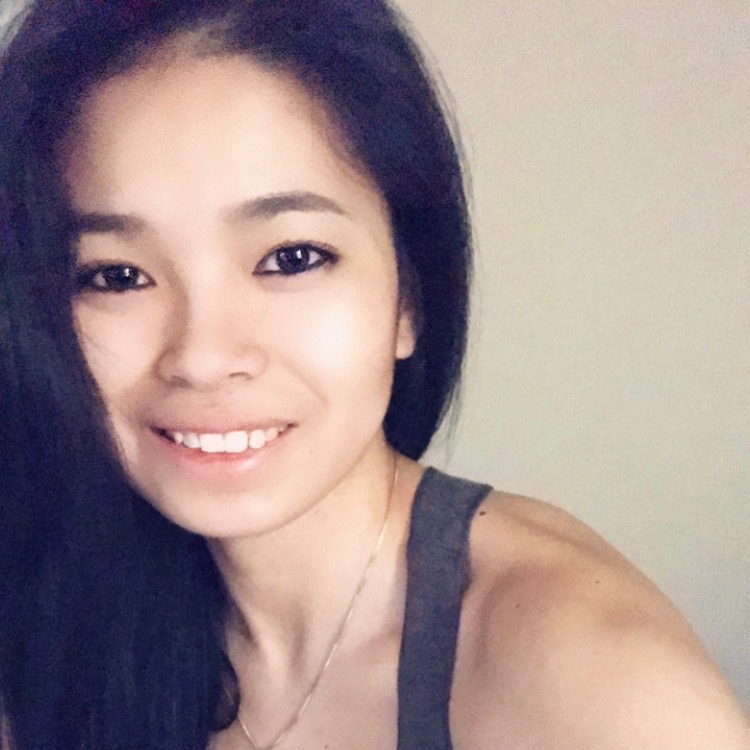 Webmaster
Hi there! My name is Lia Walton and I was adopted at 18 months in Guangzhou, China (Jiangmen Province). I am a graduate of Virginia Commonwealth University's School of the Arts where I earned a bachelors degree in Communication Arts. During my time in college, I co-founded and was president of an adoptee and foster student organization that aimed to offer support for adoptees and spread awareness about the adoption and foster care community through offering volunteer opportunities with local adoption/foster organizations for students. Through starting and running the organization, I learned a new found passion that was dear to my heart. I believe CCI is something so great and so necessary. I am proud to not only be a part of the team but the whole CCI community!