Get your gaming caps on, because we're going to the Board Game Café!
It has to be Miss Scarlet in the dining room with the revolver! Get ready to put on your gaming caps, because this August, we took our CCI / FCCNE meet-up for Boston-area Chinese adoptees to Knight Moves, the board game café in Coolidge Corner!

Knight Moves is an independently operated board game café located a convenient five minute walk from the Coolidge Corner T stop on the Green Line (C to Cleveland Circle). For a flat $10 fee, you can stay as many hours as you like in this cozy little café, sipping coffee and playing an unlimited number of games. The café supplies hundreds of board games for your perusal, including both favorites for the casual board gamer and lesser known gems celebrated by the board gaming community.

We'll be here for about two hours, but feel free to drop in for as long as you can. We advise, however, dropping in more towards the beginning, so that you do not come in the middle of the game - then it is harder to integrate you into the game and get you oriented!

Bring some suggestions for favorites if you have any! Also, you do NOT have to know how to play any of the games to come!

Where: Knight Moves, Coolidge Corner (1402 Beacon St, Brookline, MA 02446)
When: Sunday, August 18th, 2019 from 2PM - 4PM (or longer if you want to stay…)
Who: Chinese adoptees ages 18+ (No parents, please!)
What: Playing board games
How: Take the Green Line (C to Cleveland Circle) to Coolidge Corner. Knight Moves is a 5 minute walk from the station.
Why: Because it is fun!

**Fees: The flat fee is $10, but if this poses a hardship for you, please let me (Charlotte) know. No one will be turned away for inability to pay.
July 2019 Meet-up is here!
Hi everyone, the July meetup is here!

We will be going rock climbing together at Rock Spot Climbing in South Boston, and will get boba together afterwards in Chinatown!

**A note about climbing gear**

Who: Chinese adoptees over the age of 18. We love our parents, but Chinese adoptees only, please.
What: Rock climbing and boba afterwards
When: Saturday, July 13 from 7pm-9pm
Where: Meet at Rock Spot Climbing South Boston, 30 Old Colony Ave, Boston, MA 02127
How: Take an outbound Red Line Ashmont or Braintree train to Broadway, then walk about 5 minutes from the station to the climbing gym.
CCI / FCCNE Boston June 2019 Meet-up
**PICNIC RE-SCHEDULED**
Join CCI and FCCNE Boston for a springtime picnic at Boston Public Garden. Meet with others from the Boston-area Chinese adoptee community, and welcome in the warmer weather with a relaxing break in the sunshine.

WHO: Chinese adoptees over the age of 18. We love our parents, but Chinese adoptees only, please.
WHAT: Enjoy the sunshine with a relaxing picnic in the park!
WHEN: Sunday, June 16th, 2019 from 12:00 PM - 3:00 PM
WHERE: Meet at Tatte in Back Bay (399 Boylston St, Boston, MA) at 12:00 PM to buy sandwiches, and we'll walk over to the garden together.
HOW: Tatte is accessible by the subway on the Green Line. Take it to the Arlington T stop.

Charlotte will be on call for the day-of if you are arriving late or have any issues finding the group. Join the group or send an email for contact information.

**Rain plan: If it is raining on the day of, we'll still meet at Tatte, but move over to Chinatown for a meal instead.**

N.B.: Food is pay-your-own-way. Either bring some favorite food from home or bring money to buy food at Tatte (or some other nearby place). Also, bring a picnic blanket if you have one! We also advise wearing shoes you feel comfortable walking in and clothes that you don't mind being outside in / possibly getting dirty.
Saturday, May 18th, 2019: CCI screens first person plural at the Pao arts center
Members joined CCI and FCCNE Boston for a screening of First Person Plural followed by a casual dinner in Chinatown. This event was planned as part of a film series intended to bring Boston-area Chinese adoptees together for screenings of films relevant to our adoption community and facilitate discussions on adoption, identity, race, and family. We were proud to be having our event at the Pao Arts Center, part of the Boston Chinatown Neighborhood Center (BCNC), a Boston-based agency that empowers Asians and new immigrants to build healthy families, achieve greater economic success, and contribute to thriving communities. (Please visit their website to learn more about their work https://bcnc.net).

WHO: Chinese adoptees over the age of 18. We love our parents, but Chinese adoptees only, please.
WHAT: Screening of First Person Plural
WHEN: Screening took place on Saturday, May 18th, 2019 from 3:30 PM - 5:00 PM. Dinner was from ~5:30 PM - 6:30 PM.
WHERE: Pao Arts Center, 99 Albany St, Boston, MA 02111
HOW: The Pao Arts Center is located in the One Greenway building, 99 Kneeland Street and is a 10 minute walk from the Green line (Boylston Street), Orange line (Chinatown stop), and Red line (South Station). For GPS driving directions, use 66 Hudson Street, Boston, MA 02111. From Hudson Street, walk up the stairs and across the deck to the 99 Albany Street entrance. A public parking garage is nearby on Hudson Street.

**Attendance was free but there was a suggested donation of $5-10 on a sliding scale.**


FIRST PERSON PLURAL
In this Emmy Award-nominated documentary, filmmaker Deann Borshay Liem explores themes of race, identity, assimilation, and birth family reunion. In 1966, Deann was adopted by an American family and was sent from Korea to her new home. Growing up in California, the memory of her birth family was nearly obliterated until recurring dreams led Deann to discover the truth: her Korean mother was very much alive. Bravely uniting her biological and adoptive families, Deann's heartfelt journey makes First Person Plural a poignant essay on family, loss, and the reconciling of two identities.

Learn more about the film here: http://archive.pov.org/archive/firstpersonplural/index.html
Watch trailer: https://www.youtube.com/watch?v=WH4V1hgedIU&list=PLG60OTCP4Ekg0iqIxaJFGi0pUSt3_1moz
March 30th, 2019: cci boston goes to "Let's Talk!" Conference on mental health within the asian american community
For our March 2019 Boston FCCNE / CCI meet-up for local Chinese adoptees, we attended the Harvard "Let's Talk!" conference for Promoting the Success and Well-being of Asian Pacific Islander Students on Saturday, March 30th, 2019. Here, Harvard Graduate School of Education Master's student and Chinese adoptee, Meghan Kelly, led a stimulating and eye-opening workshop on Asian Adoptee Narratives. It allowed many different adoptees from diverse walks of life to share their thoughts and opinions. Afterward, we went to dinner together with Korean adoptee-, domestic adoptee-, and Guatemalan adoptee-friends in at Le's in Harvard Square! Expanding our circles to the wider Boston adoptee community was certainly enjoyable, and CCI Boston hopes to do so again in the future.
Who: College age as well as high schoolers were welcome at this event!
What: CCI Boston met up to attend the Let's Talk Conference at Harvard University in Cambridge, MA. Let's Talk! (http://www.talkhgse.org/) offered an opportunity for Pan-Asian college students to explore ways of promoting their success and well-being. This year's conference focused on understanding mental health-related issues as experienced by college students.
**IMPORTANT NOTE: this event was NOT held by CCI or FCCNE nor are we claiming that it is. **
When: Conference was on March 30th, 2019 from 9:30 AM - 5:30 PM.
Why: Meet up with other CCI adoptees and engage in dialogue about mental health and well-being among Asian American and Pacific Islander students.
Celebrate the Chinese New Year with CCI
On February 17th, 2019, CCI Boston teamed up with FCCNE to celebrate the Chinese New Year!
On February 17th, the Boston Chinatown Neighborhood Center (BCNC) held its annual Chinese New Year extravaganza, complete with Lion Dancing in the street and tons of fun, food, and community. They also invited participants to come warm up and let their artistic impulses flow at the centrally located Pao Arts Center.

This year, Families with Children from China New England (FCCNE) and China's Children International (CCI) co-hosted a Chinese New Year activity / community room for the Chinese adoption community at the Pao Arts Center concurrent with this celebration!

Participants were able to enjoy the festivities and lion dances, and we hosted a separate room to come relax, warm up, and meet others in the community. We also offered free family friendly new-years themed activities for the young ones.
The event served a double-function as an opportunity for older adoptees to ring in the new year through hanging out, volunteering, having bubble tea and snacks. Older adoptees had the opportunity to take shifts tabling for FCC and CCI and hold new year's themed crafts for the little kiddo adoptees!
WHO: Anyone in the Boston-area Chinese Adoption Community was welcome! This was a family-friendly event open to everyone of all ages!
WHERE: Pao Arts Center
WHEN: 11:00 AM - 3:00 PM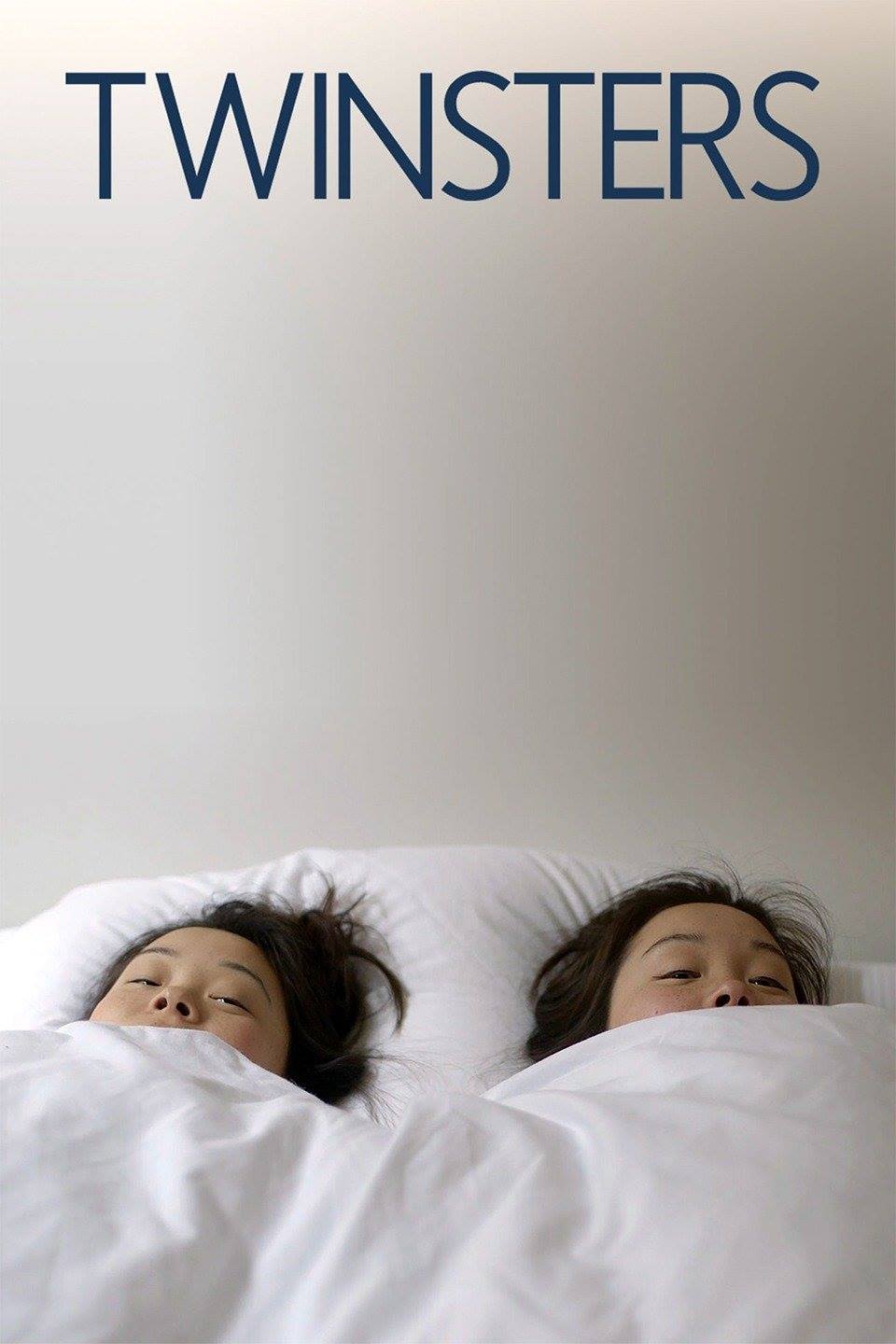 CCI Boston members came together for a screening of Twinsters, a 2015 documentary film which covers the true-life story of identical twin sisters from Korea who were separated at birth and adopted to different corners of the world. After discovering each other on-line, they finally meet-in person and explore aspects of their background together. Directed by ½ of the sibling duo, Hollywood actress Samantha Futerman, Twinsters is a creative, endearingly funny, and fresh account of family, adoption, and reunion.
This was the first event of FCC / CCI's Winter Film Series, which will bring together Chinese adoptees for screenings of recent films relevant to the adoption community and accompanying discussions on adoption, identity, race, family, and more. Join us on these cold winter days, snuggle in with hot chocolate, popcorn, and a movie, and enjoy good company, stimulating discussion, and the warmth of community.
Who: Chinese adoptees ages 18+ ONLY
When: Saturday, January 19th, 2019 from 3:00 PM - 5:30 PM
cci / FCCNE december 2018 meet-up
What could be more perfect for a cold winter's day than gathering with friends and family for a savory hot-pot meal? It's an ideal respite from the cold and a fantastic study break for those in the midst of finals!
WHAT: CCI / FCCNE is hosting a hot-pot dinner for our December Boston-area Chinese adoptee meet-up.
WHO: Chinese adoptees over the age of 18. We love our parents, but Chinese-adoptees ONLY for this event.
WHEN: Meet at the restaurant on Saturday, December 15th at 5:00 PM EST (We are eating early to attempt to avoid crowds.)

WHY: Meet new friends, re-connect with old friends, and generally de-stress. These social events allow members to meet and spend time with others in the community in an informal and fun setting. For those caught up in finals, what could be a better study break?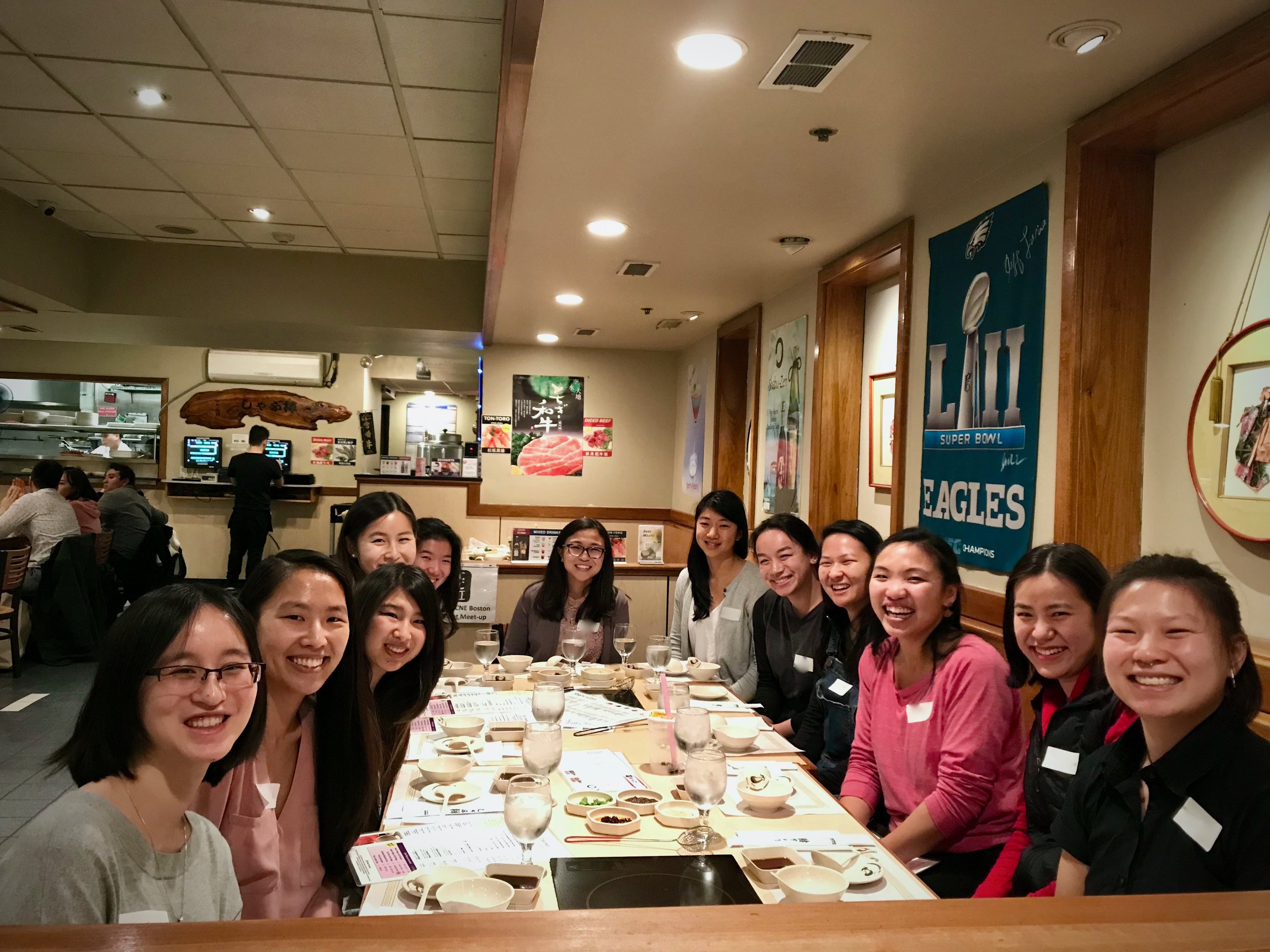 Hot pot is a Chinese cooking method, prepared with a simmering pot of soup stock at the dining table, containing a variety of East Asian foodstuffs and ingredients. While the hot pot is kept simmering, ingredients are placed into the pot and are cooked at the table. As a popular communal dining experience across Asia, it is truly a savory, memorable experience that you don't want to miss!
There are both meat and vegetarian options here. Please let the group know you are vegetarian before we order, however.

CCI / FCCNE November 2018
Join Boston CCI Adoptees for a grilled cheese meet-up, the perfect way to warm up as the weather gets chillier and the days get shorter.
WHO: Chinese adoptees ages 18+
WHERE: Roxy's Grilled Cheese
485 Cambridge Street, Allston, MA
WHEN: Saturday, November 10, 2018 from 6-7 PM
CCI / FCCNE September 2018 Meet up
Join CCI and FCCNE as we explore Boston's Museum of Fine Arts. We'll be checking out a number of different exhibits based on participant interest, including an instillation entitled 10,000 Miles Along the Yangtze.
Where: Museum of Fine Arts Boston
Avenue of the Arts 464 Huntington Avenue, Boston, MA 02115
When: Wednesday, September 19th, 2018 at 4 PM EST
10,00 Miles along the Yangtze
July 21, 2018 - September 30, 2018
Asian Painting Gallery (Gallery 178)
Learn more about 10,000 Miles on the Yangtze here
China's Children International || Families with Children from China New England Adoptee Workshop and Kick-off Event for the Boston-area Chinese Adoptee Community
CCI and FCCNE came together to start dialogue and kick-off community building among local Boston-area Chinese adoptees. All Chinese adoptees high school age or older were invited to participate in our first gathering to learn more, make connections and share their thoughts. This afternoon meeting included a short introduction to each of the hosting organizations, an adoptee-designed and led workshop planned especially for this occasion, and an optional social dinner following the event.
Date:
Saturday, June 2nd, 2018
Time:
3:30 PM - 5:00 PM (workshop)
Dinner about 5:30 - 7:00 PM at Hei La Moon in Chinatown
Location:
Pao Arts Center in Chinatown, Boston (99 Albany Street, Boston, MA 02111 - The Pao Arts Center is located in the One Greenway Building, 99 Kneeland Street. For GPS driving directions, use 66 Hudson Street, Boston, MA 02111.)
TO PARTICIPATE:
Participation was free to all Chinese adoptees in the community.
CCI SOCIAL:
After the event, CCI hosted a social meet-up in which we had dinner and bubble tea together at Hei La Moon restaurant in Chinatown and bonded over casual conversation.
HOST INFORMATIOn:
China's Children International (CCI)
China's Children International is one of the first international support and networking organizations created by and for Chinese adoptees. Our mission is to empower Chinese adoptees from all over the world by creating an inclusive and supportive community for all of us who share this common beginning. http://chinaschildreninternational.org/who-we-are
Find us on Facebook: https://www.facebook.com/groups/chinaschildreninternational/
Families with Children from China New England (FCCNE)
Founded in 1995, Families with Children from China New England (FCCNE) is a volunteer-run non-profit organization dedicated to connecting and supporting families with children of all ages from China, from babies to young adults, as well as waiting families. Based in Greater Boston, our families live in all six New England states or have ties to the area.
MASS. MEMORIES ROAD SHOW
Right before our event, the Chinese Historical Society of New England (http://www.chsne.org), the first educational organization dedicated solely to documenting, preserving, and promoting the history and legacy of Chinese immigration in New England held an event called the Chinese American Experience Mass. Memories Road Show (MMRS). The Mass. Memories Road Show was a community event that celebrates Chinese American Experiences in Massachusetts by digitizing family photos and stories, which will be archived for future generations. Anyone with a connection to the Chinese community in Massachusetts - including Chinese immigrants, Chinese Americans, international students, and adoptees - was welcome to attend. All ages could participate and families were encouraged to come together.
This event was open to the public and was NOT sponsored by FCCNE or CCI, however, we encouraged interested adoptees to come take part in this special event.