CCI Board Alumni
Although CCI might have a current board of leaders, CCI has been the product of the love and hard work of many, many Chinese adoptees throughout the years. Each of them are an important member of the CCI Board Family and they all have contributed in numerous, valuable ways. We hope to acknowledge their work through this website featuring bios of past board members.
Programs Coordinator 2017-2018 | Adoptee Chats Coordinator 2015-2016
I'm Phoebe Balascio, a Board Member. I was adopted from Huazhou, Guangdong Province and now live in Newark, Delaware. I am a student at the University of Delaware, majoring in biomedical engineering. I hope CCI empowers adoptee voices and educates others about Chinese adoptee experiences.
CCI 2018-2019 CCI Advisor
Joey is a young twenty-something-millennial who currently lives in San Jose, California USA.
Joey took part in an adoptee panel for the California Adoption Conference in March 2018 and is currently a board member of a local bay area grassroots adoptee organization called PACER, An Adoption Alliance. He also wrote a lengthy piece for the website Dear Adoption, an adoptee and foster care platform. Joey also has shared his personal journey with Intercountry Adoptee Voices (ICAV) in the past. Most recently, he was the main writer for an open letter from Chinese adoptees to biological parents that will be read at the UCA's (United Chinese Association) conference.
Joey was born in Xi'an, China and was in both a state run orphanage and a Christian missionary orphanage until about the age of 3 when he was adopted by a Caucasian family from the Midwest state of Wisconsin. He went to a small liberal arts college in Lookout Mountain, Georgia and was awarded a Bachelors of Arts in both Community Development and in Economics. During the summer between his junior and senior year, he completed a research internship in the Philippines working with an organization that focuses on rehabilitative work for the homeless population in Manila.
After college, Joey moved out to San Jose, California where he was a part of an organization called Servant Partners that mentors young adults interested in urban city development by living in underserved communities and building relationships with neighbors. He participated in a program that assists residents of the neighborhood in having access to social capital and resources necessary to pursuing their dreams and goals for themselves. He has also worked as a community training instructor for adults with developmental disabilities, aiding them in applying for jobs, building soft skills necessary for jobs, and developing healthy habits for sustainable living.
Joey is passionate about adoptee advocacy and in creating greater awareness regarding the issues that are pertinent to adoptees from all over the world. He hopes to bring more nuance, complexity and understanding of the issues at hand and expand the possibilities of what adoptee advocacy could be.
Pen Pal Coordinator
Hey everyone, my name is Brianna Brennan and I was adopted from Jiangmen, Guangdong Province, China when I was 3 months old in 1995. I grew up in the San Francisco Area until I moved to Oregon when I was 10. I am a recent 2017 graduate of Oregon State University- Corvallis, Oregon with a Bachelor of Science in Animal Science. I am now going into Student Affairs and Higher Education to help minorities and underrepresented students through their time in college.
HCCI Founder 2017 | Special Projects Coordinator
Hi everyone! My name is Emily Chan. I am so excited for this new and upcoming project "Humans of CCI!" I was adopted from Anhui Province, China at the age of two and am now living in Oregon, USA with my amazing parents. I am 19 years old and a Freshman at the University of Oregon. My favorite thing about being an adoptee is the fact that I have a unique story just like every single adoptee out there. That's why I wanted to start this project so that adoptees can get to know other adoptees on a more personal and fun level. I hope you all enjoy and share this project as it unfolds!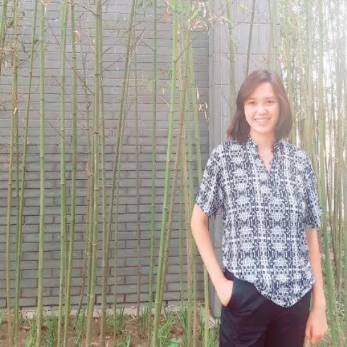 2018-2019 CCI Committee Member: Birth Parent Search Resources Coordinator
I am a graduate of Laval University in Quebec city, Canada where I majored in Anthropology. During my bachelor, I travelled in many Asian countries and studied in Shanghai, Beijing, Taipei and Berlin. I was adopted from Nanchang, Jiangxi in 1995. Within CCI, I hope to to guide and support those interested to find their biological parents in China and, as well, share my knowledge on Chinese demography through meaningful conversation. I am currently writing my master thesis about the Chinese adoptive diaspora and family planning at Peking University. Feel free to contact me for any purpose!
Summer Intern
Hi, everyone! My name is Ariel! I was adopted from Bengbu, Anhui province and grew up in Boston, Massachusetts! I am currently a rising senior at UMass Boston, double majoring in Women's, Gender, & Sexuality Studies and Psychology. I am so happy to be working with CCI as an intern this summer! I hope that I can contribute a lot of helpful resources for the Chinese adoptee community during my stay!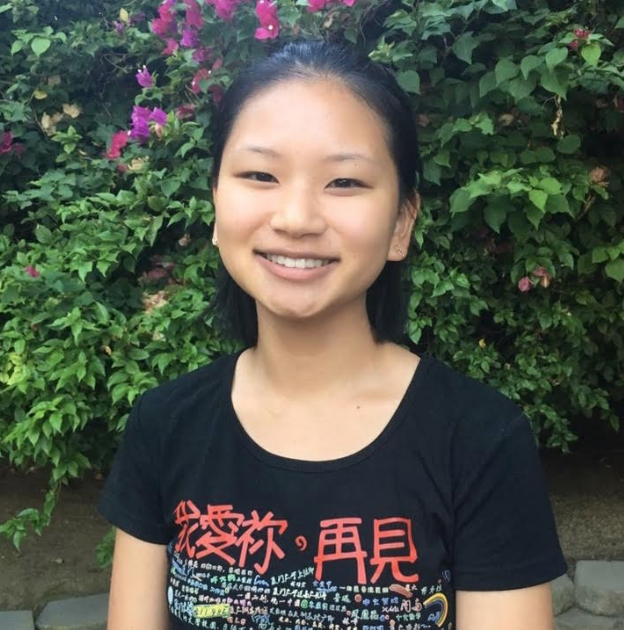 2018-2019 CCI Committee Member: Birth Parent Search Resources Coordinator
Hi, my name is Claire Epstein. I was adopted from Anqing, Anhui Province when I was 11 months old. Since then, I have been living in Los Angeles, California with my mom and younger sister. (My mom adopted my sister from Suzhou, Jiangsu Province one year after adopting me.) I am currently a senior in high school.
After studying abroad with NSLI-Y in Xiamen, China the summer of 2017, I realized I have a passion for studying Mandarin and surrounding myself with Chinese culture. I joined the CCI community earlier this year and, through this organization, have connected with so many adoptees, adoptive parents, and Chinese families who have fascinating life stories to share.
Like many adoptees, trying to bridge the gap between my American and Chinese identities has proven itself to be complicated. I am eager to provide advice to others who are also pursuing this unique and meaningful journey.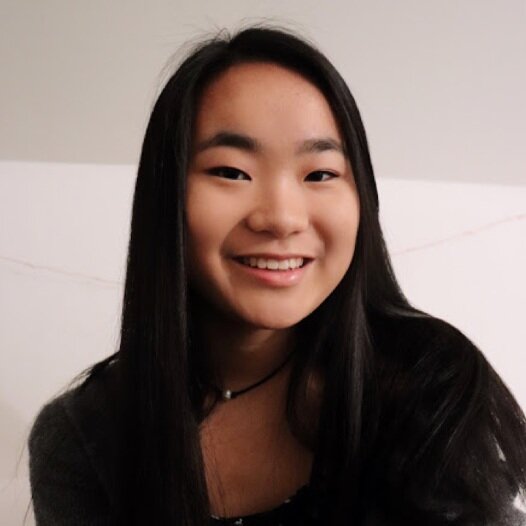 CCI 2018-2019 CCI Intern
Hi, I'm Lucy Garberg. I was adopted at 10 months from Yiyang city in Hunan. Currently, I'm a junior at Phillips Exeter Academy in New Hampshire. I've always been interested in my Chinese heritage-- studying Mandarin (hopefully I'll become fluent in the next couple of years!) and traveling back to China. I had heard of CCI for a couple years but it wasn't until the last year where I become involved in CCI, primarily the Facebook group. It was within the CCI community where I realized that the adoptee experience varied profoundly from adoptee to adoptee. It's been wonderful to get the chance to hear new perspectives and reflect upon them. I'm very much looking forward to the next few months as a CCI Intern-- continuing to share the adoptee experience.
CCI Committee Member
Hi, my name is Nicole Gildea but most people call me Nikki. I was adopted from Wuhan, China when I was fifteen months old and grew up in Boston since then. I was a former CCI committee member during high school. I am currently in a dual degree program where I am getting a bachelor's in physics from Bryn Mawr College and a master's in mechanical engineering from the University of Pennsylvania. I think CCI is a great organization that connects adoptees from all over the world and I am proud to be a part of this community.
Website & Media Designer
Hi CCI! I'm Robin, I was adopted from Hefei, Anhui, China when I was about 8 months old. I grew up in Brooklyn, New York. I'm a recent graduate from the Rhode Island School of Design with a degree in Graphic Design. I currently work at (RED), a brand and non-profit based in New York, where I am the Junior Designer. I'm very excited to come on to CCI as the Media Designer and help with creative for this amazing group!
Board Member
I was adopted from Guilin, Guangxi Province when I was 2 years old. I am currently a senior at Stockton University. I am pursuing my Bachelor of Science: Health Science degree with a concentration in Communication Disorders. I joined China's Children International in 2012, and joined the CCI Leadership Team in 2013. Since then, I have assumed various positions including Media Manager, Webmaster, Project Manager, and Member Communications. My leadership skills have strengthened as a result of being a member of the Board.

My passion and dedication to the adoptee community has grown tremendously over the years. I experience so much joy connecting adoptees with one another and seeing how much of an impact our organization has made on others. I am so proud to be part of CCI as we continue to foster a space for Chinese adoptees to have to get their voices heard.
Summer Intern 2019
Hi, my name is Ally Lamb. I was adopted from Chenzhou, Hunan when I was about 10 months old. I'm from Atlanta, Georgia and I am currently a rising senior at Skidmore College. In addition to interning at CCI, I am working at a Chinese restaurant and working as a tour guide for my school. I'm a Sociology major, music minor (violin) and I tutor introductory level Chinese classes.
I became the most interested in my adoption when I started studying Sociology. It can be very challenging to face cultural and racial issues when living a Chinese and American identity. Raising awareness of this topic and creating a constructive dialogue is something I'm passionate about and hoping to share.
Founding Member and Board Member; International Communications Manager
Hi everyone, my name is Jessie and I was adopted from Yueyang, Hunan province at ten months old. I have two sisters also adopted from China. I grew up in Raleigh, North Carolina, so technically I was born and raised in the south! I was the one of the only Asians in my community and so I've had to grapple with issues of race and identity from a young age. Thankfully, I've always had the unconditional love of my parents and the support of the adoptee community.
I am excited to be part of CCI because I feel that having a space for adoptees' voices is necessary. Our members continually inspire me and I'm just so happy to be working with an organization that connects me to unique people from around the world. I am currently a student at the University of North Carolina at Chapel Hill.
E-Magazine Editor in Chief
After having worked with CCI as newsletter editor and board member, Hannah is currently continuing her studies in economics and data science while also nurturing her passions for coffee, Asian cultures, and travel.
CCI 2018-2019 Intern
I was with CCI throughout high school and part of college, after attending their joint Half the Sky volunteer trip. Right now I'm attending Mount Holyoke College (class of 2019) as a Computer Science and East Asian Studies Major.
Summer Intern 2019
Hello - my name is Hannah and I am the CCI Intern for Summer 2019. I was adopted at 9 months from Guangdong Province and grew up in the UK.
I have always had a fascination and interest in reacquainting myself with my birth country: from my childhood obsession with Adeline Yen-Mah and Mulan, to learning Mandarin at school. I have been lucky enough to return to China for a total of 4 times since my adoption, the first being a "homecoming" tour in 2007 with my family, and have visited my SWI twice. As a recent graduate in French, Mandarin and Business Management from the University of Birmingham (UK), I was able to study at Tsinghua University in Beijing and travel across China.
I have been involved with Chinese adoption organisations in the UK and discovered the CCI Facebook group as a result. Having lived in Hong Kong this past year, I am very thankful for CCI as it has helped me connect with fellow adoptees, and now good friends, in the Greater Bay Area. This is my first time working CCI and I am focusing on increasing awareness of CCI's international presence and creating resources for adoptees who return to China.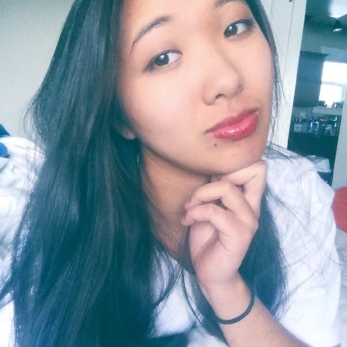 Facebook Chats
Hey everyone! My name is Lily Rau and I was adopted from Nanchang, Jiangxi at 9 months old. I'm currently a senior at Michigan State University who is double majoring in Social Relations and Policy, and Chinese. I have an older sister who is biologically my mother and father's daughter, as well as a younger sister who is also adopted from China. My family currently has three adopted cats and a dog.
I have recently become enthralled with the adoptee community and hope to continue to build bridges and form new relationships with other international adoptees. I believe that social media plays a huge role in bringing together a community that was ripped apart at birth, and scattered across the globe. It is my hope to one day work with a non-profit organization to advocate for adoptee rights, support birthparent searches, and create a safe space for international adoptees.
I would like to work with the current CCI board to expand the Chinese adoptee community and continue to find resources and help build connections between Chinese adoptees from across the globe.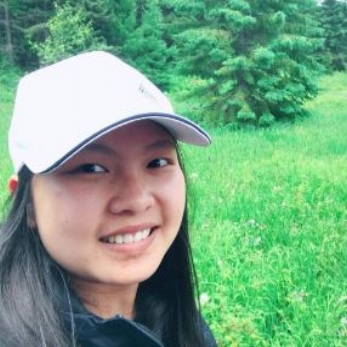 Communications Coordinator
I was the former communications coordinator for the China Children International. I lived in Malaysia for 10 years and I am currently a student in college. As of right now, I am studying abroad in China to improve my Chinese. I found CCI when I was in high school and they as a community have helped my better understand my identity as an adoptee.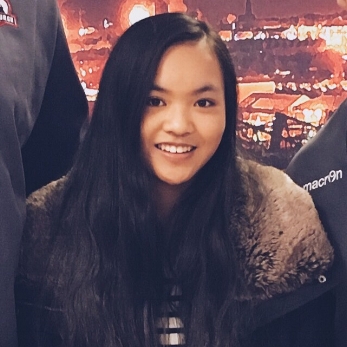 Intern
Hello all, I'm Bethan Richards. I was adopted from Wuchuan, Guangdong Province at 13 months old. I am currently going into my sophomore year at high school here in Scotland, UK. In the foreseeable future I hope to visit China again.
It was in late 2015 that I joined CCI, many thanks to board member Kathryn who introduced me to this organization. I believe CCI is a great outlet for the adoptee community to celebrate their diversity and uniqueness as well as create connections from all over the globe whereby the adoptees can discuss and make lasting friendships. I look forward to my time with CCI and feel privileged to be part of such an amazing community.
Founding Member and Board Member
Hi! My name is Maia, and I'm a recent graduate and native of Milwaukee, Wisconsin. I was with CCI from 2012 to 2014, and was honored to help this very important community grow. All adoptees have different experiences, but we share something special. I'm currently traveling in Asia and studying Chinese, but in the fall I plan to start social work research and food justice work!
Outreach Chair
Hi everyone, my name is Maddy Ullman. I was adopted from Hong Kong at three and a half. Growing up I was one of the only Chinese people in town. I didn't even think about being adopted when I was a child. I was overjoyed when I found CCI and the adoptive community. I'm so happy to be working with CCI to better the Chinese adoptee community
I'm currently taking a gap year to find myself on the way towards a Bachelor's in Film.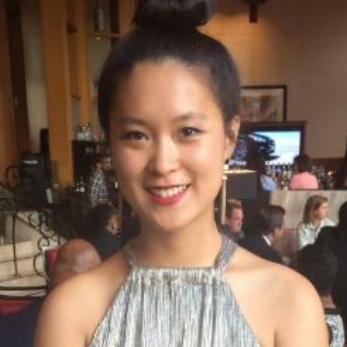 Board Member
Hi, my name is Jaia! I was adopted from Yiwu, Zhejiang Province in 1996. I grew up in Madison, WI, and am currently in my final year at American University in Washington, DC, studying International Studies and Special Education.

I am constantly in awe of the incredible community CCI has built, and the crazy coincidences and connections I have through CCI!